21 SEER Airbox Mini-Split System
————————————————
Reliable & Energy Saving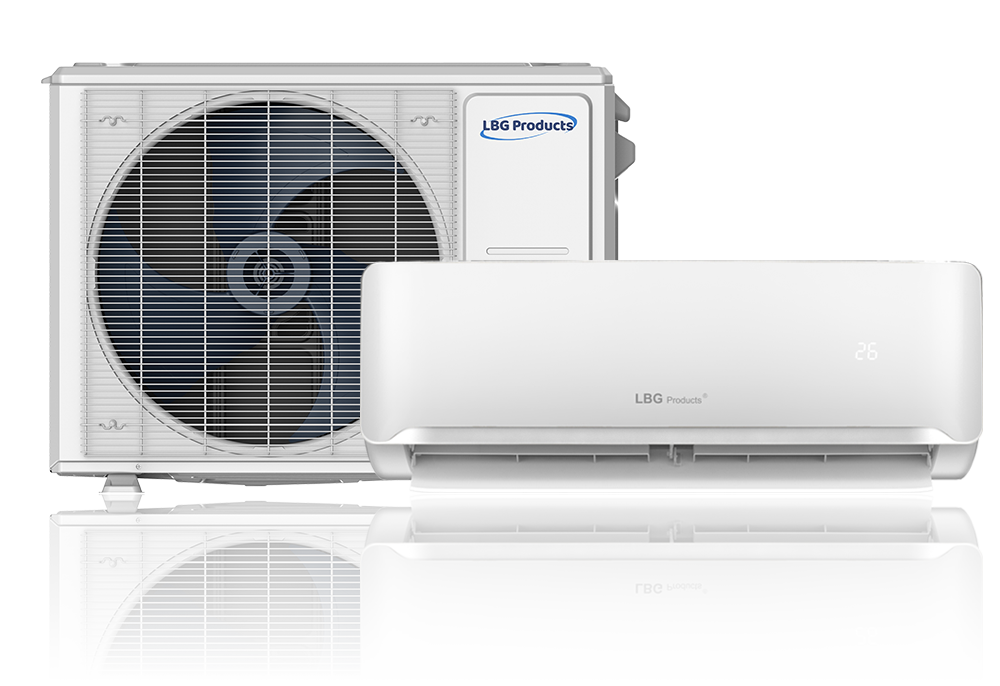 21 SEER Airbox Mini-split
---
LBG Products 21 SEER Airbox series mini-split air conditioner, reliable and energy saving.
Features:
Golden Fin:

Resistant to oxidation & corrosion more than ordinary fins for condensers to furnish a steadier and long-lasting working environment. It can efficiently prevent bacteria from breeding and spreading, and withstand corrosive elements.



Refrigerant Leakage Detection:

This function can better prevent the compressor being damaged by refrigerant leakage or compressor overload. (Only available in cooling mode.)



ECO Mode:

Applies to inverter model, smart control on compressor frequency as low as 12HZ. As a smart running mode, it limits the highest compressor frequency and fan speed of each stage by intelligent control system.



Gear Change:

LBG Products inverter air conditioners offer three operating power options: 50%, 75%, and 100%. You can choose a lower power level to conserve energy.



Compatible Indoor Unit: C

an be used in both mono and multi-inverter system. If you want to change to the multi-inverter system, only outdoor units need to be changed.